Invitation to Mathematics הזמנה למתמטיקה
קורס זה עוסק במתמטיקה של בית ספר תיכון מנקודת מבט מתקדמת. מטרתו העיקרית היא לחשוף סטודנטים לעתיד לאופן שבו מתמטיקאים רואים מקצוע זה, ובכך להכין אותם ללימודי מתמטיקה ברמת אוניברסיטה.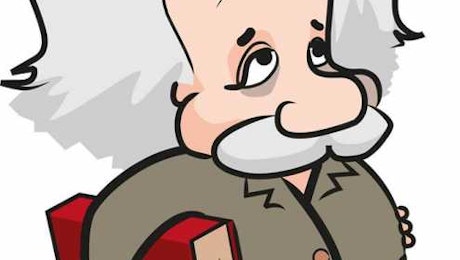 About the Course
על הקורס: לימודי המתמטיקה באוניברסיטה והמחקר המתמטי שונים מאוד מלימודי המתמטיקה בבית ספר התיכון. שוני זה מתבטא בדרכים רבות: בבית הספר מרבית הלימוד מוקדשת לפיתוח מיומנויות טכניות, וכן קיימת נטייה להפריד לחלוטין בין נושאי הלימוד השונים. מתמטיקה כפי שהיא נלמדת באוניברסיטה עוסקת בעיקר בחקר מבנים מתמטיים שונים, ובמציאת קשרים, לעיתים מאוד מתוחכמים, ביניהם.
קורס זה הוא מעין "חלון ראווה" למתמטיקה כפי שהיא נלמדת ונחקרת באוניברסיטה. מטרתו העיקרית היא להכין סטודנטים וסטודנטיות לעתיד למתמטיקה שאותה יפגשו באוניברסיטה, בין אם יבחרו ללמוד מתמטיקה, ובין אם יבחרו ללמוד מקצוע אחר (פיסיקה, מדעי המחשב, הנדסה, כלכלה ועוד).

מרבית נושאי הלימוד בקורס זה מופיעים בתוכנית הלימודים לבית הספר. השוני הוא בגישה. בהרצאות נדגיש עקרונות מתמטיים חשובים (למשל, את הצורך להגדיר כל מושג באופן חד-משמעי ואת דרכי ההיקש המתמטיים). נעסוק בפרט בקשר בין היסק המסתמך על אינטואיציה ובין הוכחה פורמלית. כמו כן נדגים כיצד נושאים הנראים לכאורה מנותקים משתלבים זה בזה, ויוצרים יופי ועומק שהם ייחודיים למתמטיקה.




הקורס מומלץ בחם לתלמידי שנה א' המעוניינים לרענן את הידע והמיומנויות המתמטיות שלהם לקראת הכניסה לאוניברסיטה ותחילת הלימודים. לתלמידי החוגים מתמטיקה, הנדסה ומדעי המחשב, פיזיקה, מדעי כדור הארץ, פכ"מ, מנהל עסקים וחשבונאות שיסיימו בהצלחה את הקורס תינתן אפשרות להבחן על חומר הקורס בשבוע הראשון של שנת הלימודים. מעבר הבחינה יקנה נקודת זכות מוכרת ללימודי התואר הראשון.

Learning mathematics at university is fundamentally different than learning mathematics at high school. This difference has many manifestations: at high school most of the learning focuses on the development of technical skills, and the tendency is to draw a clear separation between the various areas of mathematics. In contrast, the mathematics taught at university level deals to a large extent with mathematical structures and their interconnections.
This course is a "display window" of the mathematics that is being taught and studied at the university. Its main goal is to prepare would-be-students toward the mathematics that they will encounter, whether they choose to learn this subject, or any discipline that uses mathematics as its main language and tool (e.g., physics, computer science, and engineering).
Most of the mathematical content covered in this course is part of the high school curriculum. The difference is in the approach. In these lectures we will emphasize central mathematical concepts (e.g. the need to define ambiguous terms, and the principle of mathematical deduction). In particular, we will distinguish between deduction based on intuitive arguments and deduction based on rigorous reasoning. Moreover, we will demonstrate how seemingly distinct subjects merge to form the depth and beauty that are at the heart of the mathematical science.
The course will be given in Hebrew.
Course Syllabus
1. בין אלגברה לגיאומטריה - משפט פיתגורס ועוד - שבועות 1+2
2. מבוא לפונקציות
- שבועות 2+3
3. הפונקציות הטריגונומטריות ומספרים מרוכבים
- שבועות 4+5+6
5. שטחים ואינטגרלים
- שבועות 8+9
6. פונקציות מעריכיות ולוגריתמיות
- שבוע 10
7. סדרות ואינדוקציה
- שבועות 11+12
8. מתמטיקה מהחיים
- שבוע 12
Recommended Background
מתמטיקה תיכונית ברמת 4 או 5 יח"ל - מומלץ אבל לא הכרחי
Course Format
הקורס מכיל כשעתיים של הרצאות ובוחן ממוחשב בכל שבוע. בנוסף, ינתנו תרגילי רשות אשר ידונו בפורום הקורס.
לסטודנטים הרשומים ללימודים באוניברסיטה העברית תנתן אפשרות לגשת לבחינה בכתב אשר תערך בקמפוס גבעת-רם שבירושלים במהלך השבוע הראשון של שנת הלימודים (הודעה תימסר בהמשך). העוברים בהצלחה את הקורס והבחינה יזוכו בנקודת זכות כחלק מלימודי התואר הראשון.
Session 1: 11th May - 03rd August 2014
Session 2: 13th July - 13th October 2014
The course includes about two hours of lectures and a quiz per week. Further voluntary questions will be published and discussed on the course forum page.

Students who are enrolled to the Hebrew university will have the option to earn an undergraduate degree level credit. An academic credit point will be awarded to those who fulfill the online course and pass a final written exam, which will take place in the Science and Mathematics Faculty (Givat-Ram University Campus) during the first week of the new academic year -TBA. In combination with the online course, there will also be week long workshops prior to the start of the academic year.The workshops will be based on campus, and they will be for students who are earning credit.

Non-Hebrew University Students will have their final quiz score noted
on a records page. There will be an option to earn a verified certificate through the Signature Track route for non-credited students, which will be based on an accumulated quiz score.

* Please note for students taking part in the Second Session of the Course (13th July - 13th October 2014) that whilst the final score will be documented on a report, the new session will not be offering a Statement of Accomplishment. Instead, non - university credited students will be recommended to sign up to earn a Verified Certificate through the Signature Track route, which you can pay for anytime until the week before the course ends. If you choose not to verify your work, you can still participate in the complete course.
FAQ
Can I receive university credit? Students who are enrolled at the Hebrew University are eligible to earn credit.

Students who wish to be tested after the course has ended, and pass the exam will be credited at the level of an undergraduate degree at the Hebrew University (which means it will be included as part of a recognized undergraduate course at university!).

Do I get a certificate as a non-university student? Yes! Students enrolled on the Session 2 (13th July - 13th October 2014), who are signed up to Signature Track, and who successfully complete the weekly assignments, will earn a verified certificate signed by the course lecturers. Payment for Signature Track can be made anytime until the week before the course ends. There is no obligation to pay if you decide not to continue with the Signature Track route.

The course will remain free for those students who decide not to sign up to earn a verified certificate.


If I did not like mathematics at school can I benefit from this course? Yes!
Mathematics in school and college is very different. This course will focus on the beautiful ideas behind the surprising connections between different skills taught in school.

Can I enroll at anytime? Yes! You can enrol on to the course at anytime
Starts August 18, 2015
Course at a Glance
10 weeks of study
2-4 hours/week
English
English & Vietnamese subtitles
Categories
Share